Let's keep things simple...
The Biogaine Kit is designed to maximise results whilst being as straightforward as possible:
1. Use the Scalp Brush for 3 minutes each evening, and then apply Biogaine immediately afterwards. Leave in overnight.
2. Use the Dermaroller once per week. On this day skip using the Scalp Brush, but make sure to apply Biogaine straight after you finish rolling.
Optional: Use a Growband or do scalp massages for 15 - 20 minutes every day to help relieve scalp tension and increase blood flow to the hair follicles.

Progress Tracker: Not yet started
It typically takes 3 months to notice changes, and 6 months to see real results. Track your progress below.
Month 0
This is where your journey begins.
Commit to the daily routine today.
Month 6
Typically this is when you'll be able to notice a difference in terms of new growth and density.
Month 12
Congratulations! Share your progress with us below and win $100!
To track your progress and upload photos, please sign into your Account
The best way to keep track of your progress is to regularly take photos, which is why we've built the handy tool below so that you can upload your progress photos.
No one besides yourself and a select portion of the Hairguard team will ever see your photos unless you have given us your explicit permission to do so.
If you do want to share them in the future then you can enter the Before & After competition for the chance to win $100. See further down the page for more details.
Upload Your Before Photos
Before & After Competition
Each month we hold a competition for customers to submit their progress photos, and the best submission wins $250.
You can submit progress photos for the 3 month, 6 month and 9 month mark updates.
The most important thing is to take your before photos now so you have a starting point to compare to later on, and photos to submit in the future if you want to.
We recommend you take the following 4 photos:
- Side on / temple

- Front hairline
- Crown
- Centre parting
When you want to submit your photos for the competition please email sarah@hairguard.com.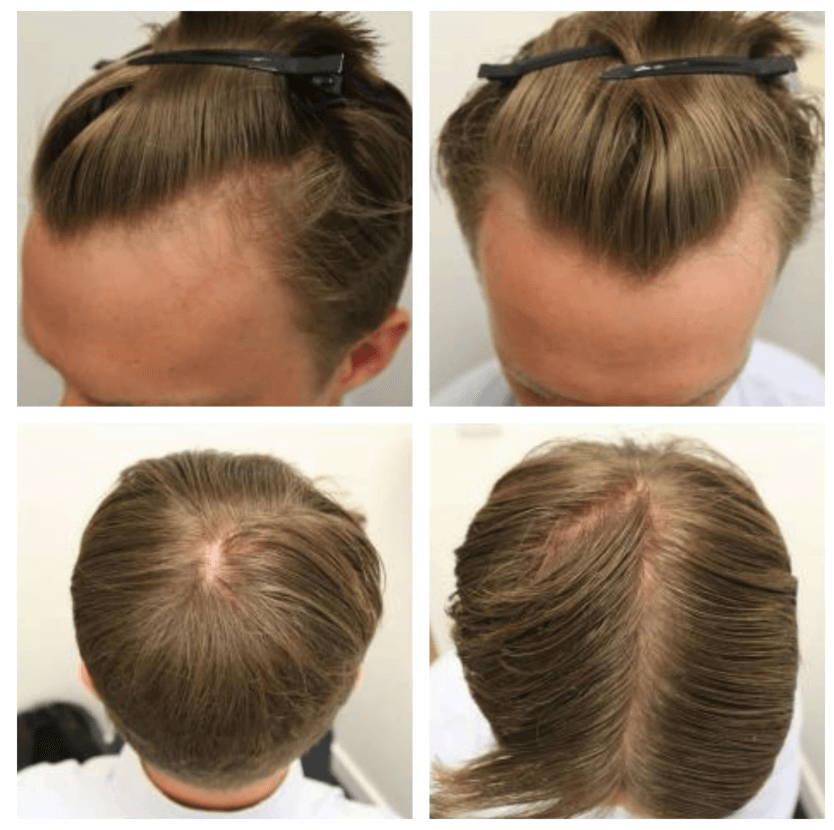 Our Customer Success team is always on hand to help you with any questions. You can get help in the following ways:
- Email info@hairguard.com
Or alternatively, join our active Facebook group, which is a private place to discuss tips, insights and suggestions and for sharing progress photos.