Liquid error: Could not find asset snippets/photo-upload.liquid
Hairguard's 3 Step System is built to maximise results whilst being as straightforward as possible:
1. Use the scalp brush for 3 minutes every day

2. Apply your topical in the evening before bed. Leave in overnight
3. Use the dermaroller once per week. On this day skip using the Scalp Brush, but make sure to apply the topical straight after you finish rolling
4. Use the Growband for 15 - 20 minutes every day to help relieve scalp tension and increase blood flow to the hair follicles.
Progress Tracker: Month 625
It typically takes 3 months to notice changes, and 6 months to see real results. Track your progress below.
Month 0
This is where it all begins.
Commit to the daily routine.
Month 6
Here's when you start to notice
new growth and density.
Month 12
The hard work is paying off with dramatic density and regrowth.
Upload Your Before Photos
Liquid error: Could not find asset snippets/progress-tracker1.liquid
Before & After Competition
Each month we hold a competition for customers to submit their progress photos, and the best submission wins £250.
You can submit progress photos each month, there's no limits on the amount of time that needs to have passed.
Some people submit after 60 days, some after 1 year.
The most important thing is to take your before photos now so you have a starting point to compare to later on, and photos to submit in the future if you want to.
We recommend you take the following 4 photos:
- Side on / temple

- Front hairline
- Crown
- Centre parting
When you have progress photos to submit, you can either share them on the Facebook group or email progress@hairguard.com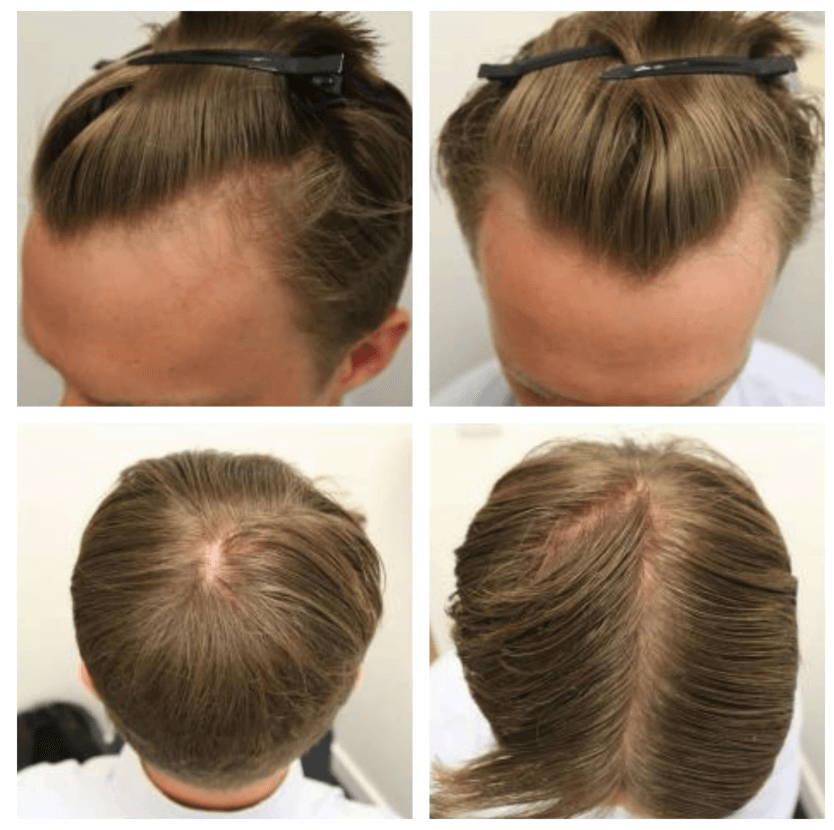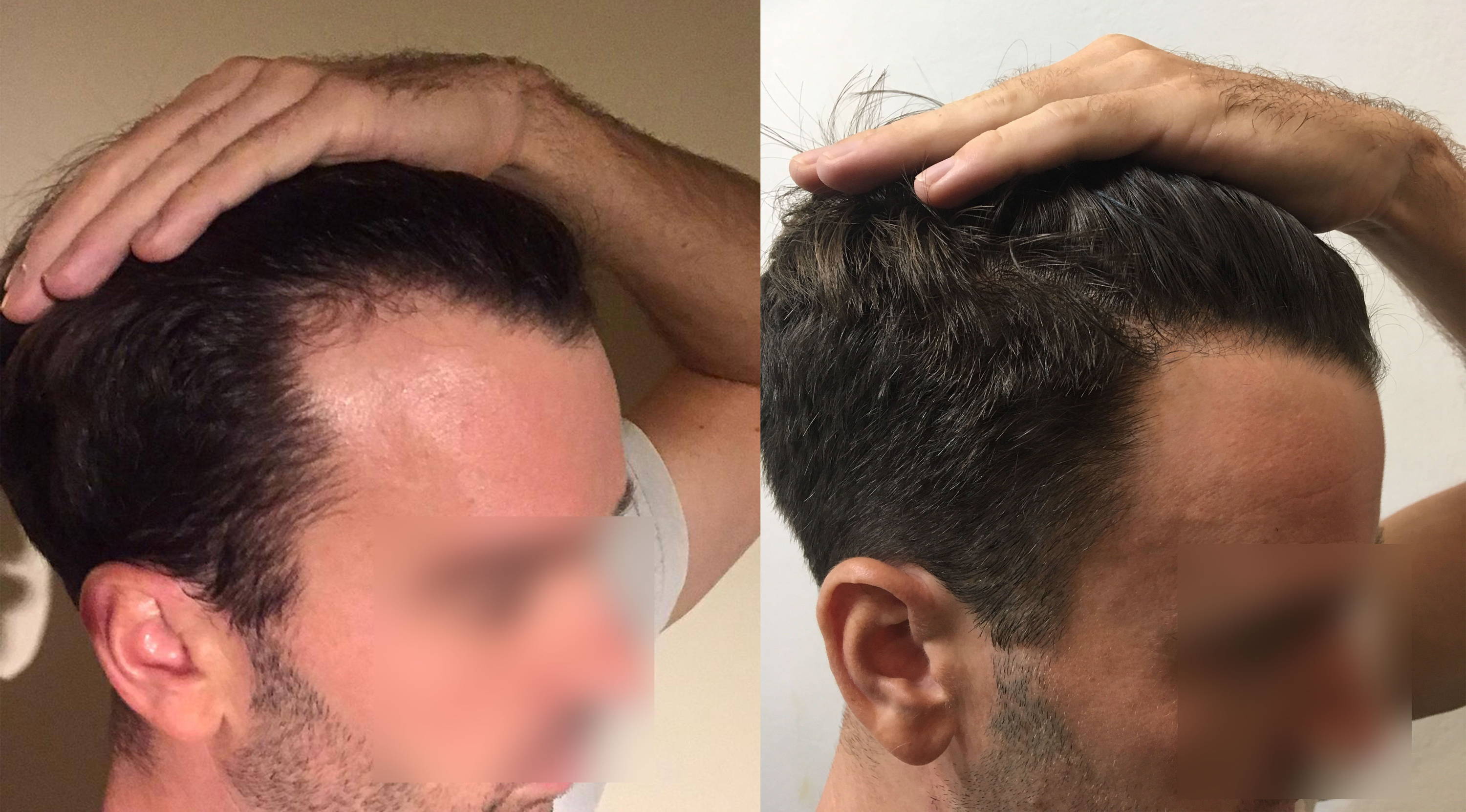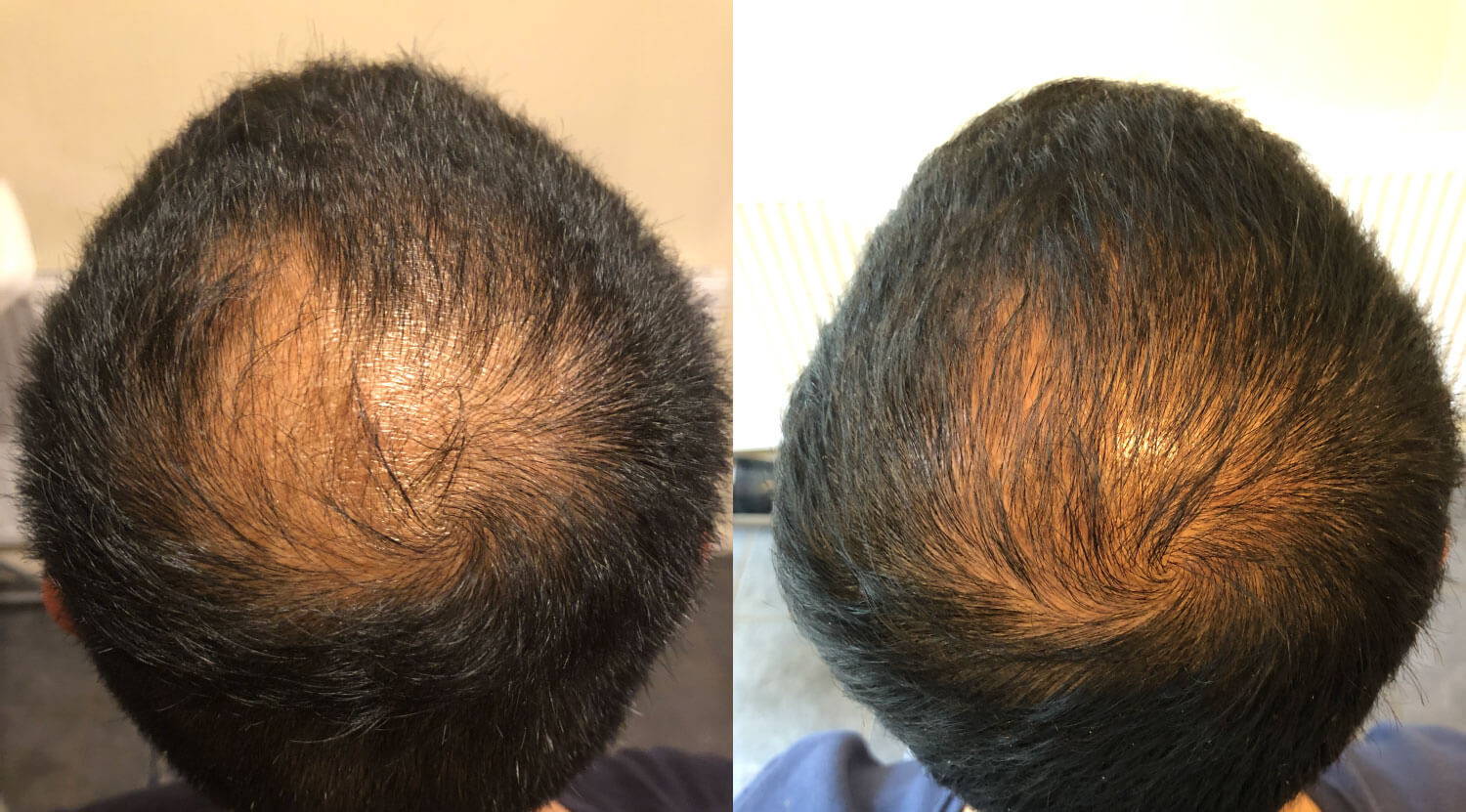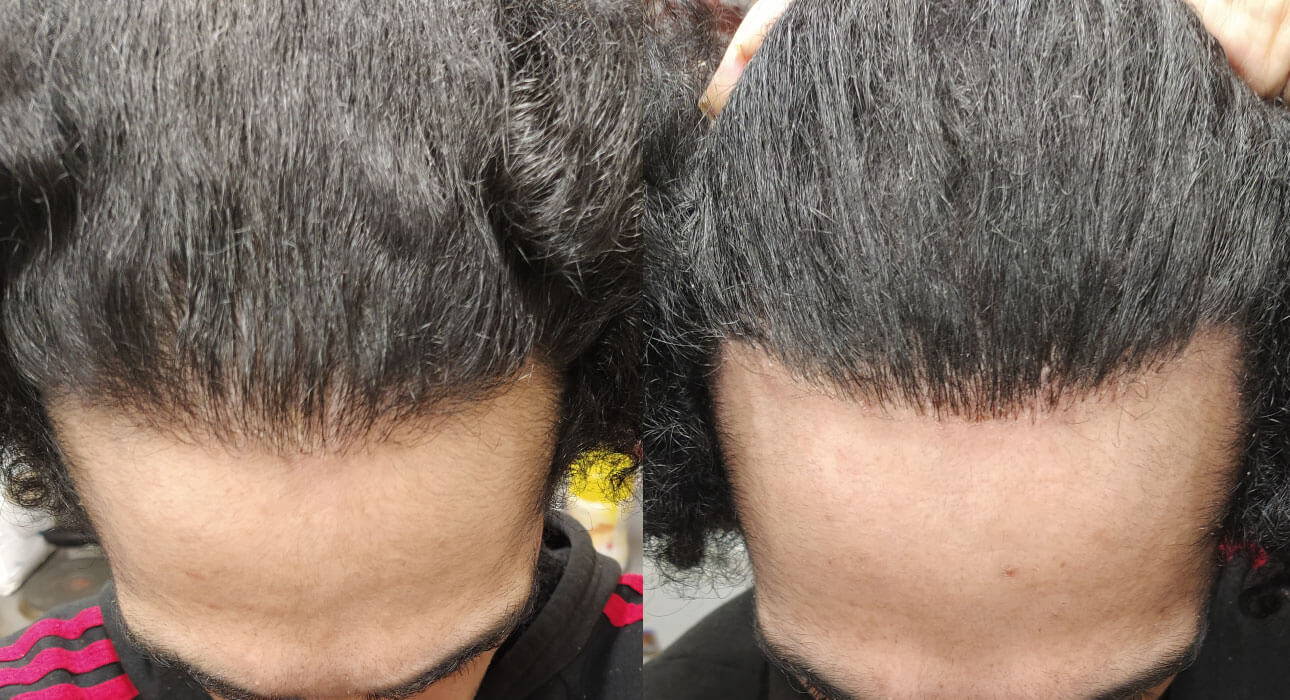 Meet the products chosen for you
These are the products we recommend for you and your skin – based on your skin type.
We're not paid to promote these products – they're tried + tested by our expert Dermatology Team, who recommend them based on their effectiveness, using their expert opinion.
WHAT YOU TOLD US
Combination skin
Darker shade of pale. It sometimes burns, tans evenly.
YOUR SKIN GOALS
Improve my skin texture
Clear my spots
"To get the most from our powerful, scientifically proven ingredients you need to follow the step-by-step protocol that Hairguard has developed through years of research and testing."
Sarah Reynolds,
Head of Customer Success
Our Customer Success team is always on hand to help you with any questions. You can get help in the following ways:
- Use the Live Chat widget in the bottom right of the page
- Email info@hairguard.com
Or alternatively, join our active Facebook group, which features Q&A sessions, community discussion, and a gallery of Before & After photos.