For some people stress can play a large role in contributing to hair loss. You may have been directed to this page from your analysis results.
We recommend apps like Calm and Headspace, or guided breathing and meditation media to help you relax.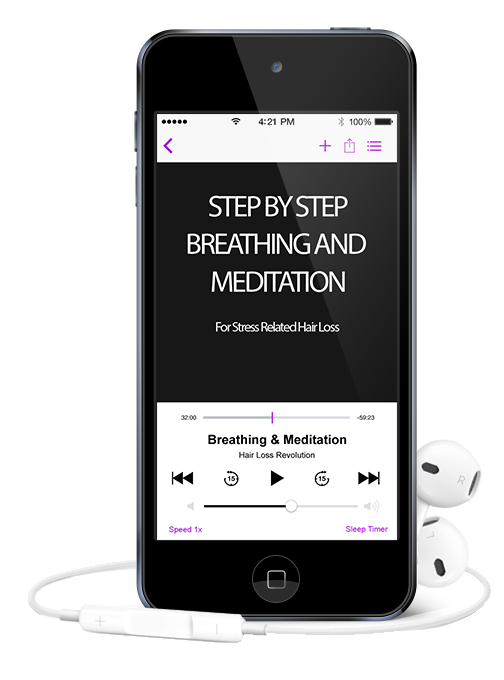 There are some herbs that have been shown to help aid stress relief. Specifically, Ashwaganda has been proven to help lower cortisol levels.

Cortisol is known as the stress hormone, so if you ever feel stress it's because of this hormone.

In controlled studies ashwaganda was shown to reduce cortisol by 30% on average. Other studies have shown similarly beneficial results. (1,2)


Our Essentials Supplement contains a high concentration of Ashwaganda and has been included to help combat stress and cortisol which can then positively affect your hair.
Exercise has been shown to reduce stress and boost endorphins (happy hormones). It's recommended to do at least 3 hours per week of some kind of exercises, purely for stress relief.

Posture is also important for reducing stress. If you're in a hunched over position all day this actually impacts your stress level since this position is determined to be a defensive position and puts the body in mild stress.
The hunched over position also put extra tension on the neck, shoulders and ultimately the scalp as well. If you spend a lot of time sitting down in an office then try a standing desk instead.