discover The true cause and solution for hair loss
And regrow your hair with 3 simple steps.
Watch the video to find out more.

THE hairguard 3-LEVEL SYSTEM
treat the true cause of hair loss across the 3 levels of the scalp
The epidermis is the outer-most layer of the scalp. We need to unblock the scalp pores by removing sebum and dandruff. After brushing, apply the topical which can now penetrate effectively into the scalp.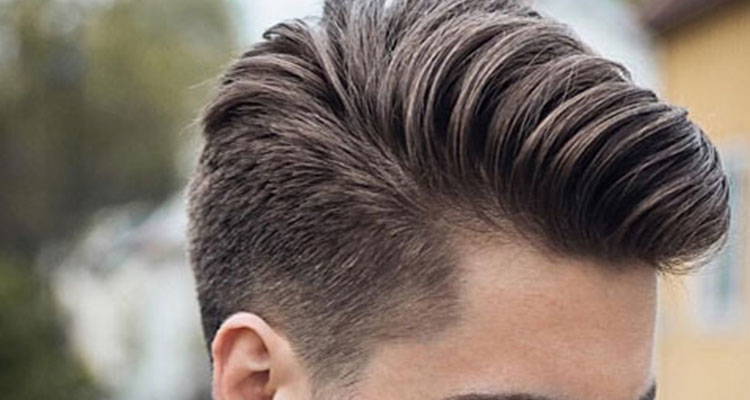 The dermis is the 2nd layer of the scalp and is the 'bed' from which the hair follicle bulb grows. Fibrosis in the dermis constricts the hair follicle blood supply and growth space. We use a dermaroller 1x per week to make the dermis healthy again.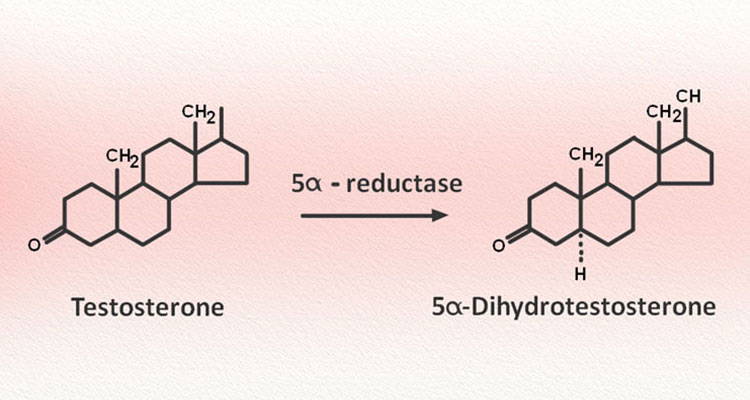 The galea is the 3rd layer of the scalp. Tension in the galea causes reduced blood supply and leads to fibrosis in the dermis. We use a Growband to relieve the tension by relaxing the muscles attached to the galea and stretching them upwards, massaging the entire top of scalp.
3 simple but powerful STEPS
treat the true cause of hair loss across the 3 levels of the scalp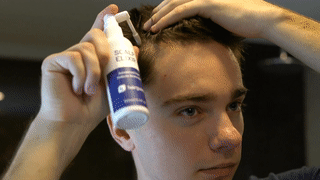 Every evening brush your scalp for 5 minutes and then apply the topical you'll choose below.
Level 1 complete.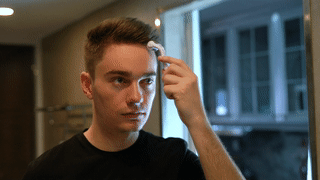 1x per week use the dermaroller on any areas of your scalp where you want more hair.
Level 2 complete.
For 20 minutes per day, use the Growband to reduce tension throughout the entire scalp.
Level 3 complete.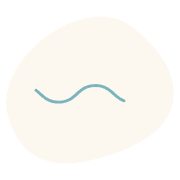 To get started with the 3-level system you'll need to decide what topical you want to use. Our enhanced topical finasteride is only for men. Enhanced minoxidil is for men and women. Biogaine is for those who prefer a natural topical.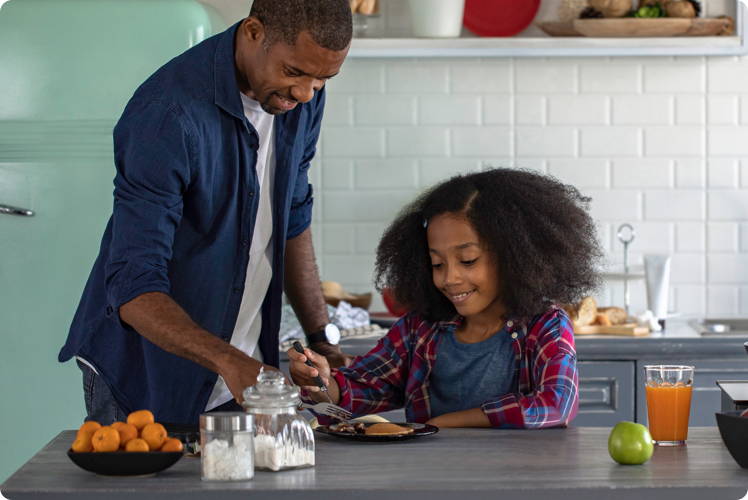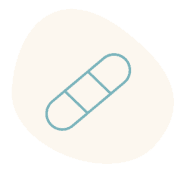 Review your cart and decide if you want the full 3-Level System. You can add or remove anything you want. The scalp brush & dermaroller are added to your cart for free.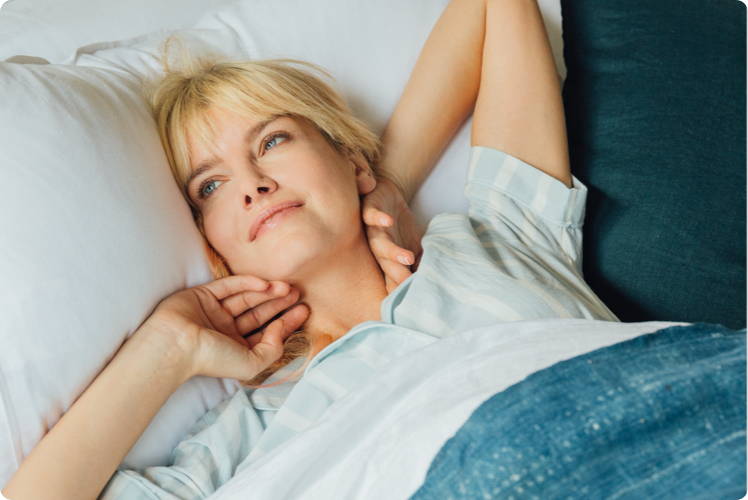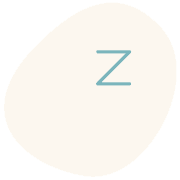 You'll need to be based in the UK or Europe to order. Enter your shipping & payment details and complete your checkout in a few minutes.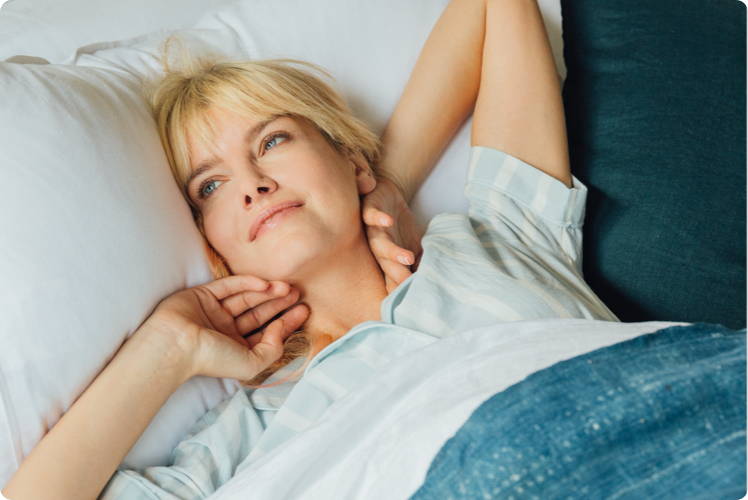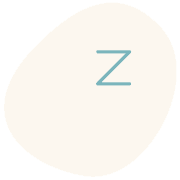 If you choose either minoxidil product you will need to answer a few questions which are reviewed by a doctor to make sure the topical is right for you. Then you're all done and your order is getting ready to be shipped out.
Email Newsletter Subscribers
to get started with the 3-level system, first choose your topical

Contains: minoxidil, topical finasteride, caffeiene, taurine, adenosine
Contains: minoxidil, topical finasteride, caffeiene, taurine, adenosine
Contains: minoxidil, topical finasteride, caffeiene, taurine, adenosine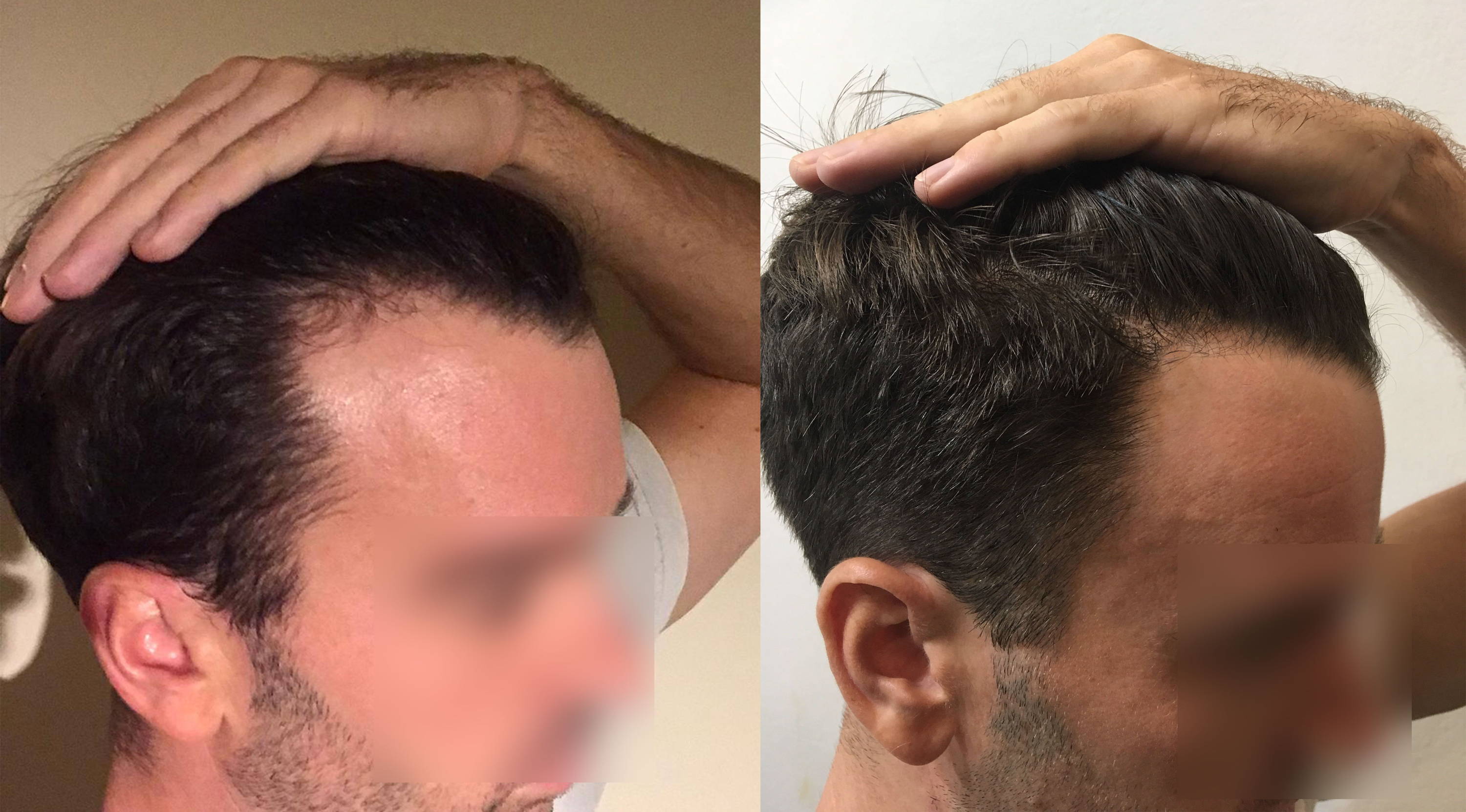 "I've been using the Scalp Elixir along with the Hairguard Growband and the results have been really, really encouraging. My temple area has completely regrown."
"It decreased my 12 year's old hair-fall by 98%. it is also now growing my hair. it is a great product with all the science, researched based ingredients."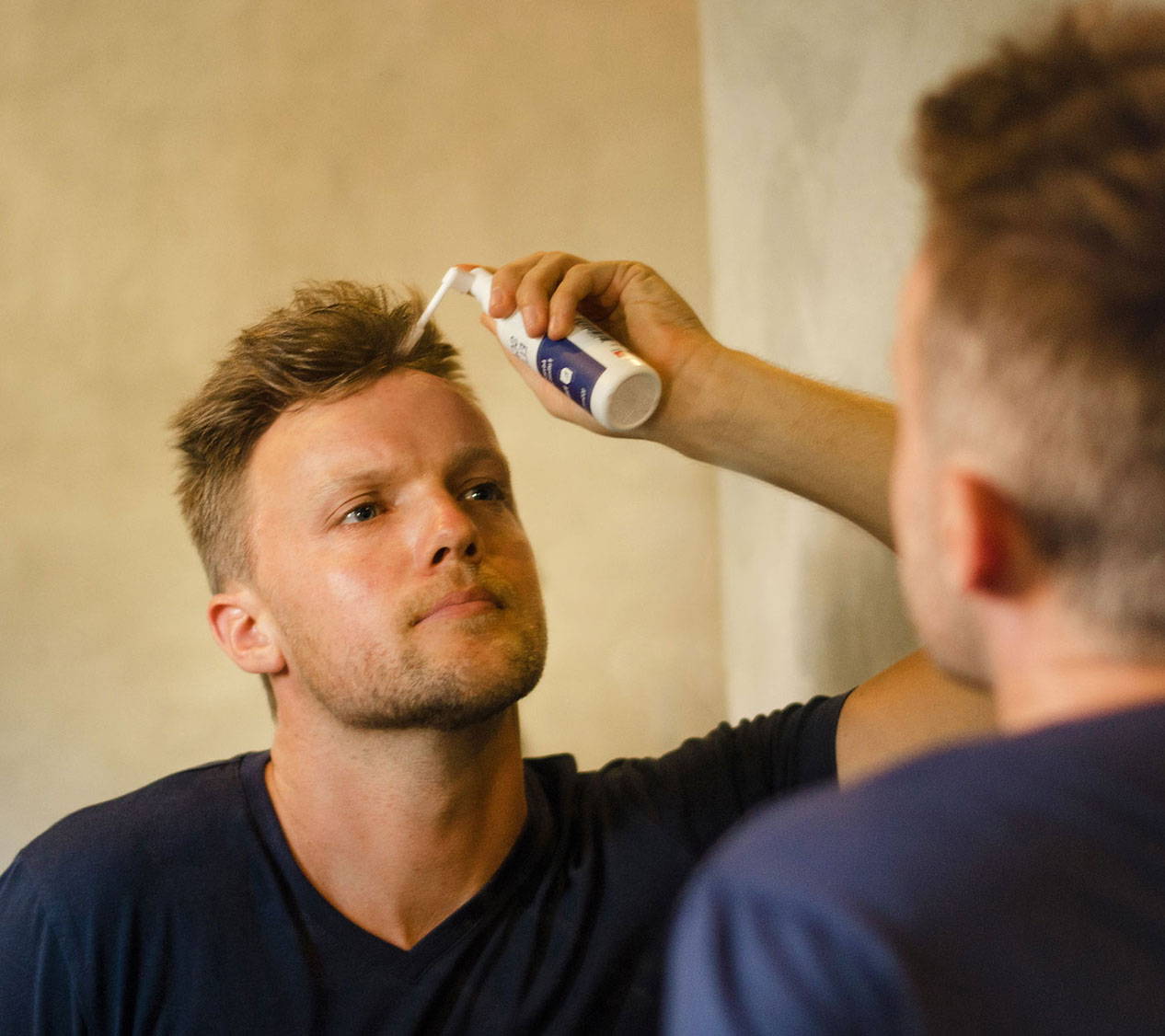 "We formulated the Scalp Elixir because minoxidil simply wasn't an option for me. Now it's one of our most popular products ."
FREQUENTLY ASKED QUESTIONS
How do I know the Scalp Elixir will work?
Everyone's hair is different and will respond in different ways to different stimulants. Hairguard has been selling the Scalp Elixir for over 3 years and we have an incredibly high repeat purchase rate for the simple reason that users find it does protect against hair loss whilst significantly improving strength, density, thickness and coverage.
At the same time we also know that for whatever reason a small minority of people don't get visible results. That's why we protect your purchase with our 180 day guarantee so you can try for 180 days totally risk free.
How does the Scalp Elixir work?
The Scalp Elixir's ingredients are handpicked based on the latest breakthroughs in hair loss science and our understanding of the growth enhancing benefits of rare plant extracts and derivitives.
After assessing how the most potent ingredients found in Mother Nature support healthy hair growth, Hairguard's formulation experts developed three unique hair growth pathways. All three are combined to create in this one bottle:
Is the Scalp Elixir safe?
The Scalp Elixir is formulated from ONLY the highest quality select plant derivatives. So, it contains none of the artificial additives, and harsh chemicals used in pharmaceutical treatments.
What's more, the ingredients used to make the Scalp Elixir have been sourced from premium grade suppliers worldwide. Every ingredient is also put through extensive quality testing for purity and safety before it's allowed for use in our formulations.
So, the Scalp Elixir has been shown to be safe. However, it is designed for healthy adults over the age of 18. And it's always suggested to speak with your doctor before beginning any new hair care routine.

Can I use with other hair loss treatments?
One of the benefits of the Scalp Elixir is that it can be used powerfully in conjunction with other hair loss treatments such as scalp massages, dermarolling or supplementation. In fact we encourage it to get the absolute quickest results.
That being said, you'll also find it works great just by itself. For those worried about hair loss it's the ultimate addition to your hair care regimen.

How quickly the Scalp Elixir gets you visible results depends on a range of factors. This includes your existing rate of hair loss, current hair density and a number of other factors. Typically people start to see positive results after 1-2 months but for some people this might take longer.
It's a good idea to commit to at least 3 months use, as hair growth and reactivating resting hair follicles can take a really long time. If no improvement is experienced in this time, contact our customer support for a refund.
Is the Scalp Elixir good value for money?
The Scalp Elixir may seem more expensive than your average topical. But it works out at a fraction of the cost of buying each ingredient individually and making it yourself.
In addition, we only use the highest quality extracts from the best suppliers. Can you find these sort of plant extracts elsewhere? Yes. But typically unless you do your research you'll be finding cheap Chinese suppliers that neither care about potency, quality nor extraction method. For our formula to work with maximum affect we need to ensure that all ingredients are grown, stored, extracted and manufactured correctly.
What if it doesn't work? Can I get my money back?
If that's the unfortunate case, hit us up for a refund!
We just ask that you try it for at least two months before requesting a refund and tell us about your experience.
The remaining product will need to be returned for a refund, but we've got some options for you to keep it simple. Our Customer Experience team will be ready and able to assist! You've got a whole 180 days to try it first before the refund period closes.

We have absolutely free worldwide shipping. In some cases you can opt for ultra fast shipping for a small surcharge.
Typically it takes around 2-14 days to arrive depending on where you are in the world.

We're proud to support the countries we ♥ by designing, sourcing & manufacturing all of our core products in the USA, UK & Canada.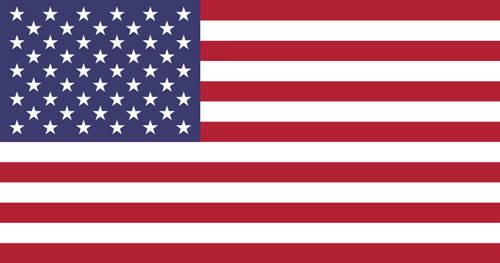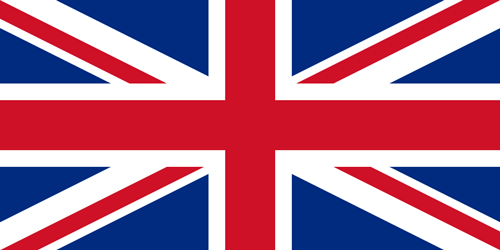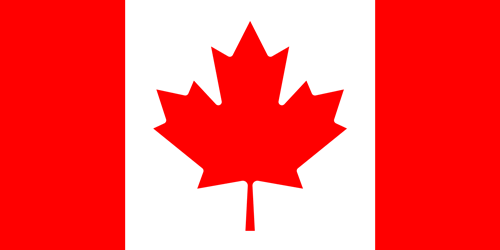 Thicker hairs give fuller, bouncier and healthier looking hair.

Stronger hairs grow faster and longer and fall out less.


Hair density matters. No more bald spots of scalp shining through.

Less hair falling out means better looking hair and less worries.
Constriction of the hair follicle blood supply and growth space in the true root cause of hair loss. This form of constriction takes place across the 3 layers of the scalp, the epidermis, the dermis and the galea.
In our new book, now available free, we explain all the science behind this arguement, citing over 30 scientific studies and bringing them together into a simple and easy to understand model.
In Chapter 2 we go into detail on the steps needed to improve hair follicle blood supply and growth space throughout the layers of the scalp, to truly fix hair loss at the root cause.
You will also learn why this means your hair will continue to improve over time, unlike 1-level treatments which typically plateau after 12 months. Finally, read more about my journey and discovery of the 3-Level System.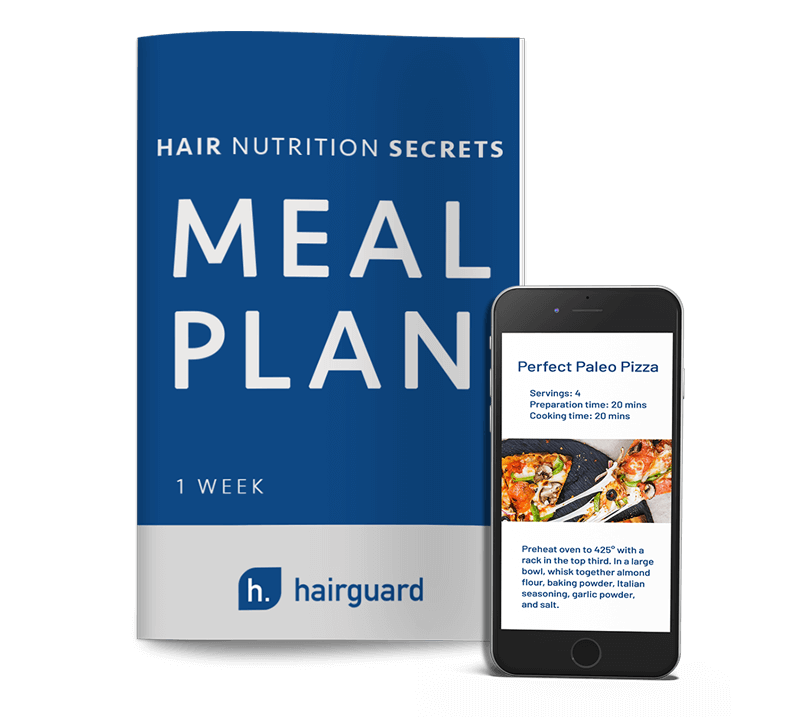 THE SCALP ELIXIR IS PARABEN, ALCOHOL AND SLS FREE USING ONLY NATURALLY DERIVED EXTRACTS
Manufactured in the UK under the most rigorous GMP conditions using
ultra-potent, high performance high quality natural extractions.