Using the Hairguard 1mm Dermarolller as part of the 3 Layer System.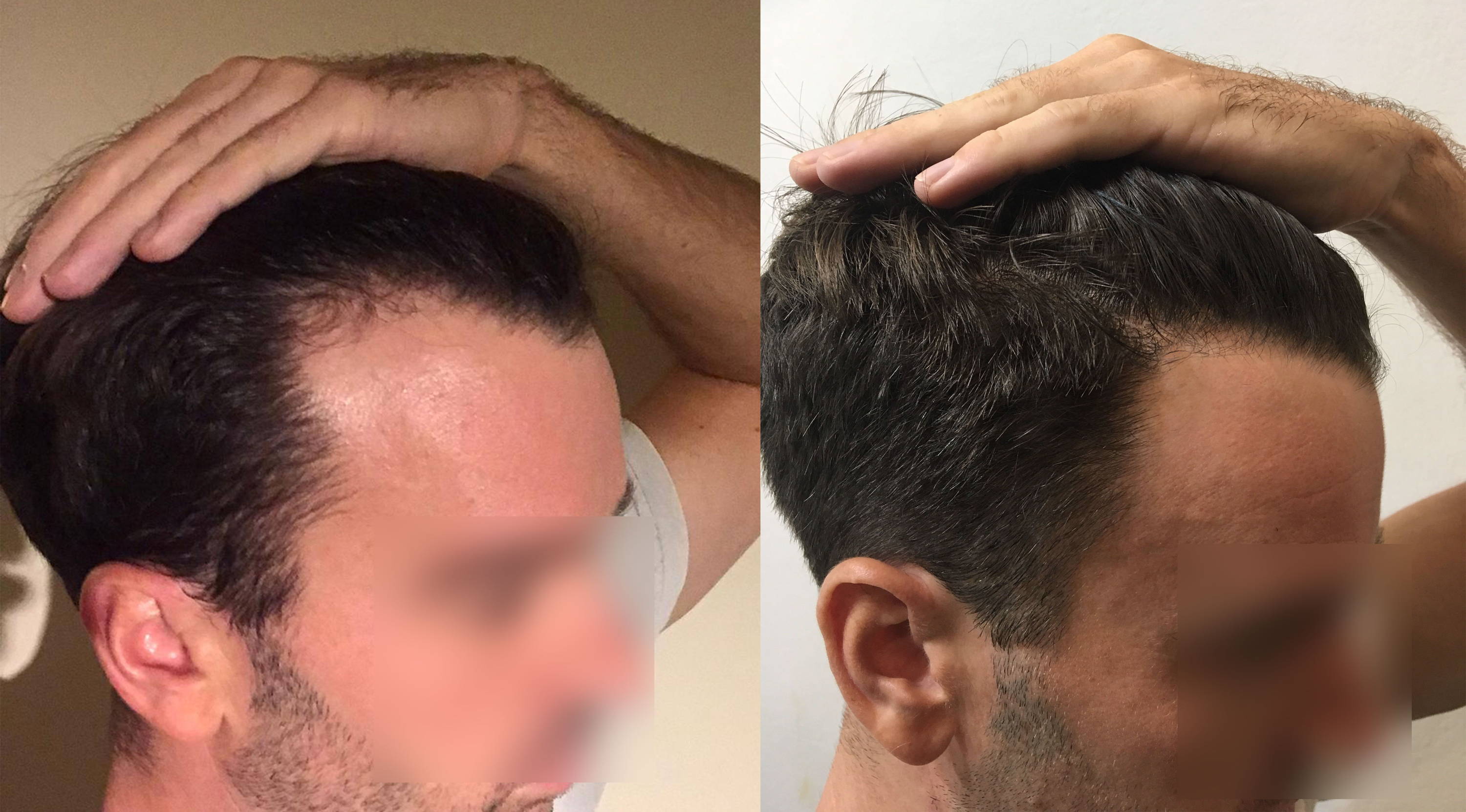 Timeframe: 8 Months
"After month 8, the lower and upper temple showed substantial new hair growth and the hairline density continued to improve, along with the overall quality of the hair."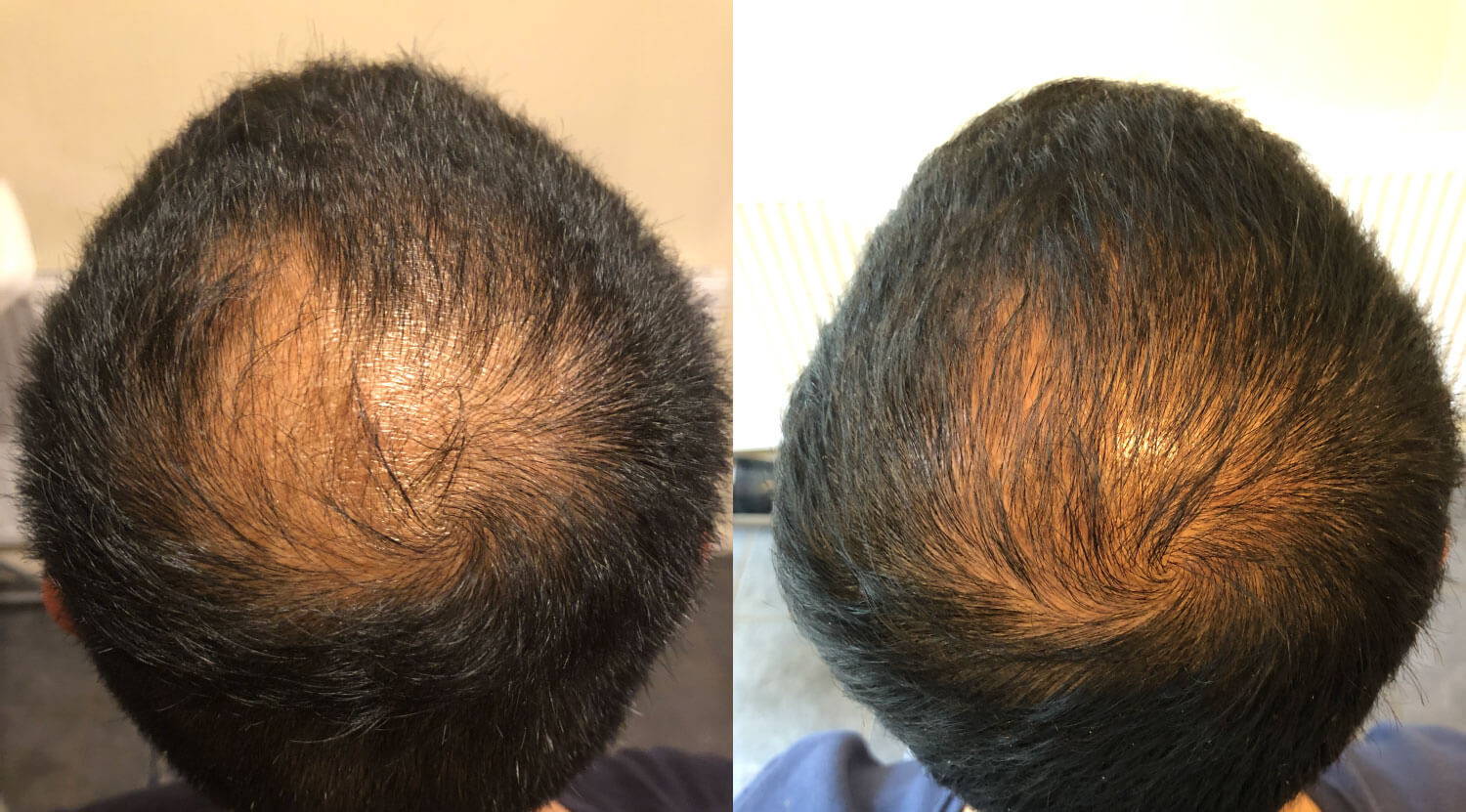 Timeframe: 4 Months
"The results after 4 months have really surprised me, given I'm over 40 with years of thinning. My very sparse crown has seen a noticeable thickening with similar thickening over my entire scalp. The protocol has been very easy to follow - particularly like the fact it's one application per day which means that you could apply at night and wash in the morning and go about your daily business without a greasy residue."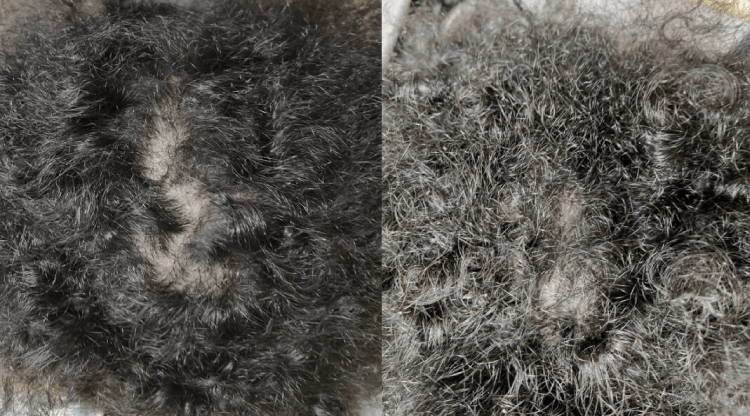 Timeframe: 4 Months
"I started using kit as directed by the Hairguard team. After just 4 months I've seen a drastic increase in coverage and density over my crown. My front hairline is also moving downwards and my hair generally feels thicker. I've also noticed my scalp seems healthier and isn't as dry and itchy as before."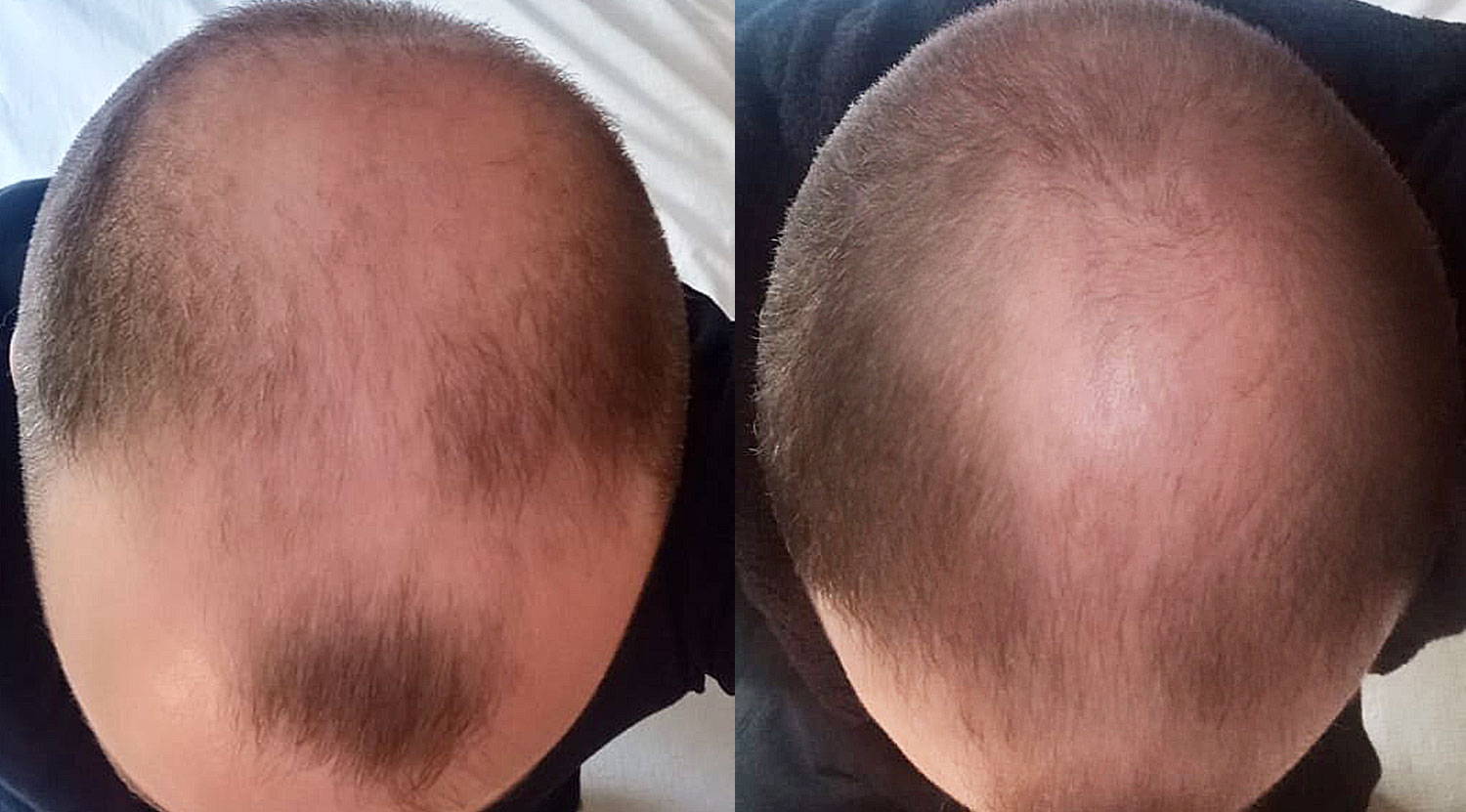 Timeframe: 6 Months
After 6 months Scott's overall hair coverage had improved tremendously. The crown area in particular made excellent progress.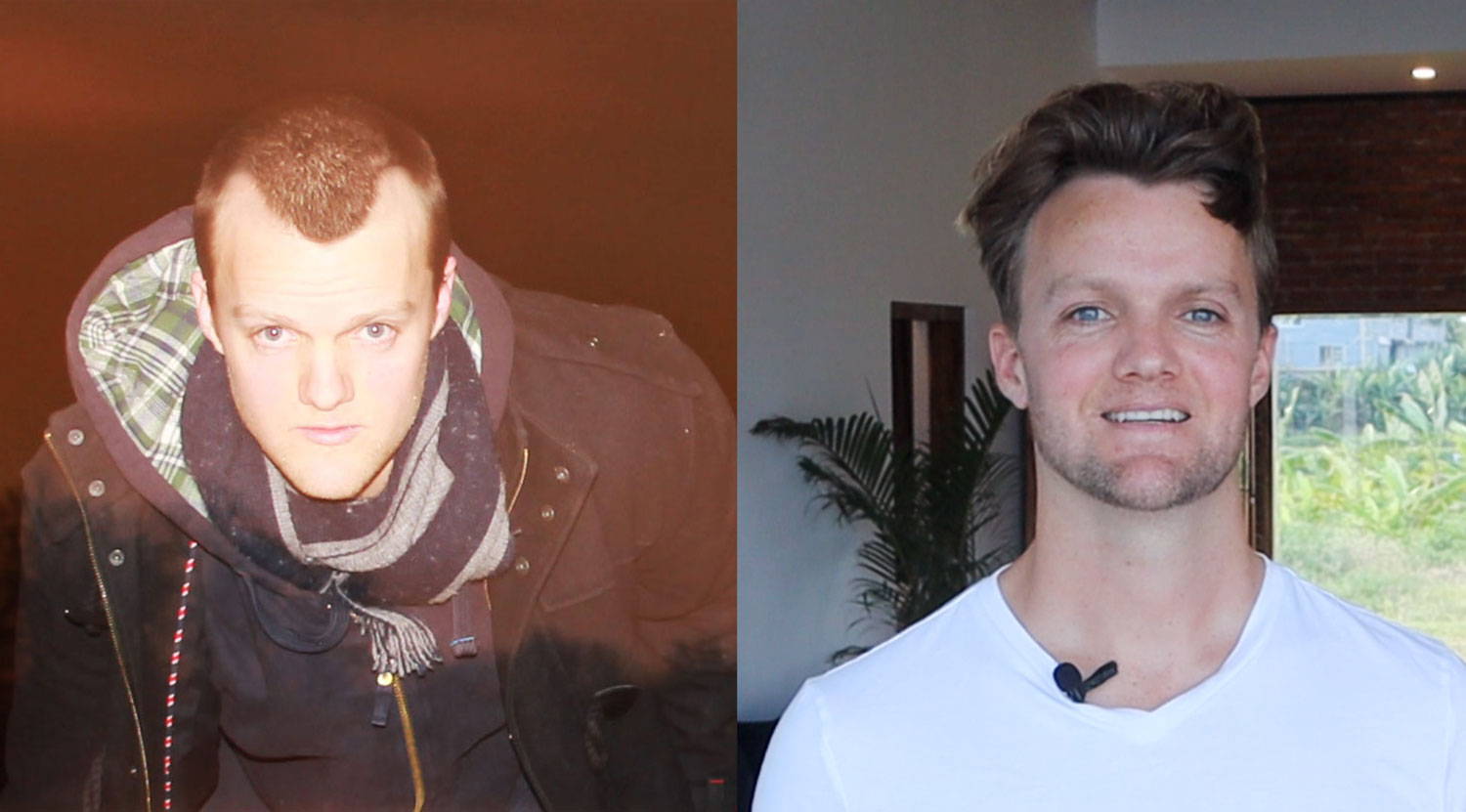 "The 3-Layer System really changed everything for me. It works better than anything I've ever tried and the results over the last year or so have been really good."
The Perfect Dermaroller to Stimulate Hair Growth
A study showed that microneedling can increase the effectiveness of topical hair loss treatments by as much as 3x after 12 weeks.

Quick and easy to use once per week.

Directly triggers increased blood flow and stronger healthier hair follicles.

1mm size is ideal for boosting follicle growth

New design specifically for people with thinning hair using medical-grade titanium needles.
See Below The Results After 12 Weeks Using Microneedling vs. Using Minoxidil Alone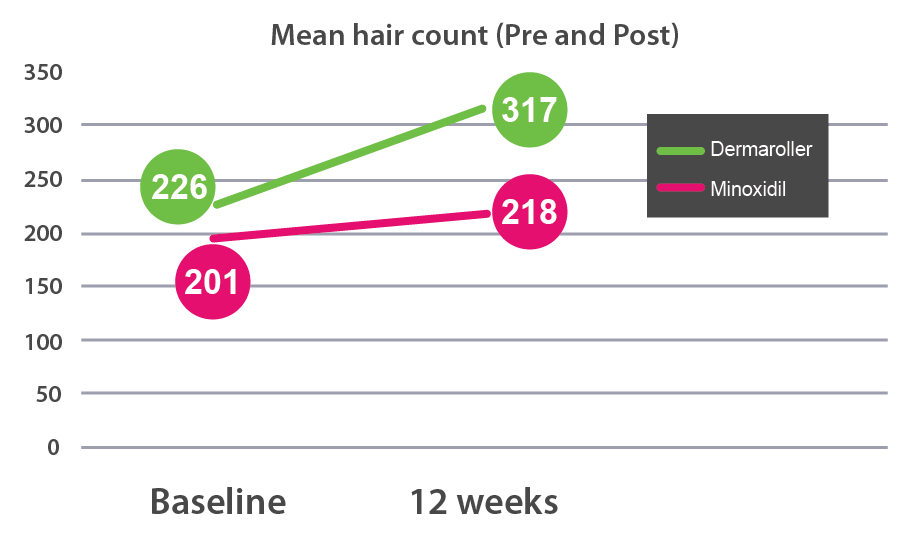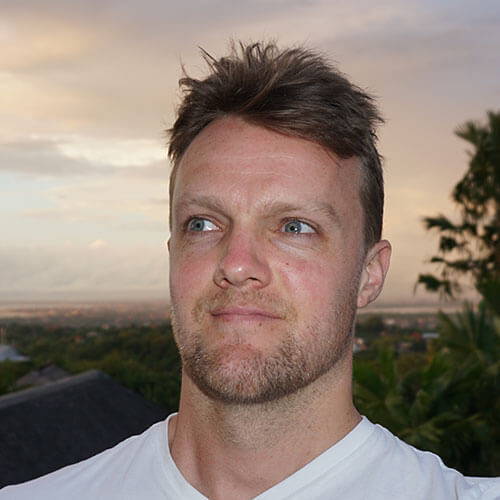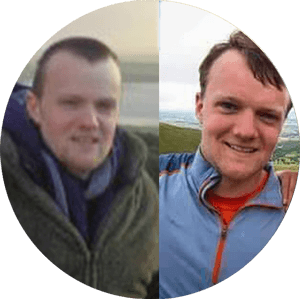 Will started Hairguard in 2012 and has been growing the business into what it is now. He's the lead researcher, writer and product developer. He has a Master's degree in Chemical Engineering from the University of Birmingham and is based in London.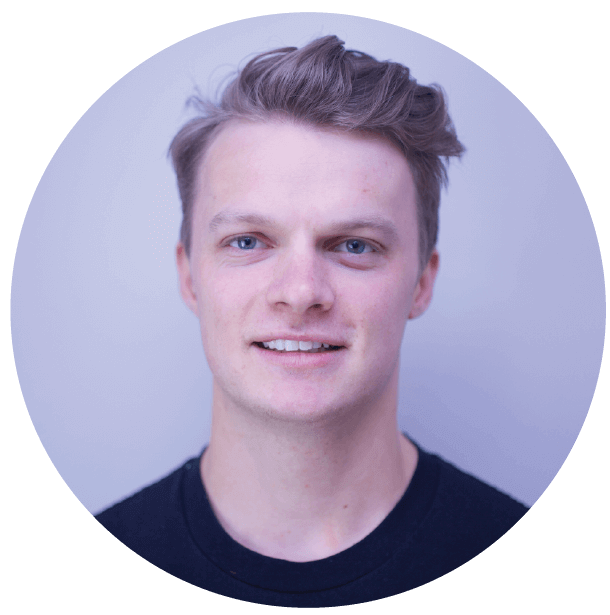 Gus joined Hairguard in 2016 as the head of Product Development. He has a First Class degree in Chemistry from the University of Bristol and worked for a leading London tech startup before joining Hairguard. Gus currently resides in London.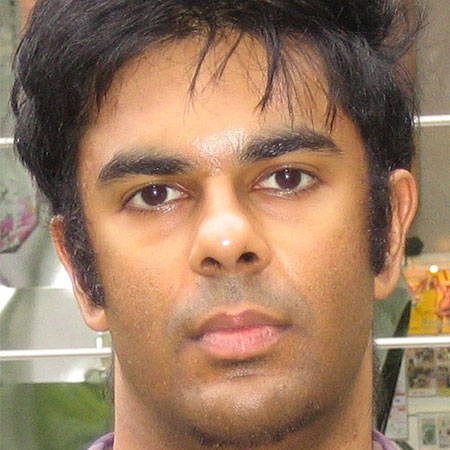 ​Dr. Anil Simhadri completed his MBBS from the University of Cambridge. He followed it with MRCP (London) and currently works as a speciality registrar in hospital medicine in the UK. ​Dr. Simhadri helps fact check articles and improve the science-based completeness of our blog.
We know that when it comes to hair care, there are a lot dishonest people selling products that simply don't work. Our core principle is based on integrity to do what's best for our customer, no matter what. We also use our own products everyday so we expect the best.
Our products are developed using scientific principles and as a company we base our decisions on scientific evidence. Nowhere is this more obvious than in our product range where ingredients are only added based on their proven ability to support healthy hair.
When you buy online you never really know what you're going to get in the mail. We want to take all the risk off you and put it on us, so you can buy with confidence. That's why all our products come with a 30 day money back guarantee.